Posted on
Thursday, July 3, 2014 at 6:49AM
Well it certainly feels like summer here, and I am really looking forward to the holiday! I was reviewing my notes from this past weekend's Happy Places event at Babies R us and I wanted to share one of my favorite tips for repurposing furniture as your baby and toddlers grow.
When planning a nursery many people opt to have a glider or rocker in the room. When picking out your glider style and color consider one that can live happily in a family room or den once baby has grown. There are so many armchair options that you would never deem them as nursery furniture! A good quality glider can really grow with your family and you'll get many years from your investment.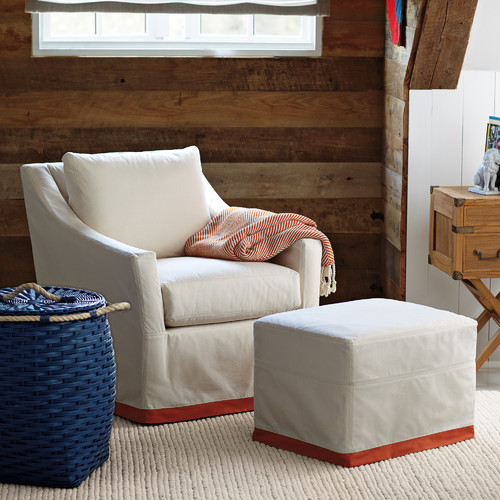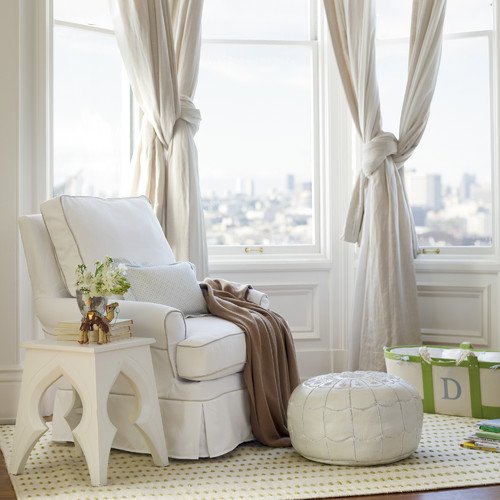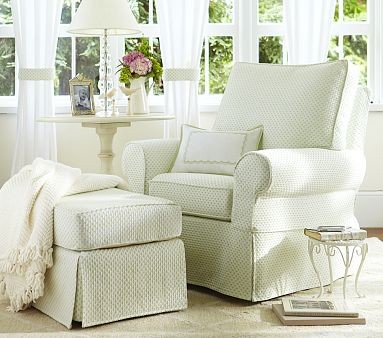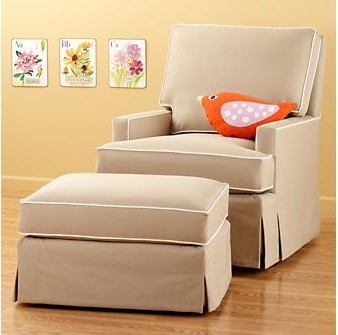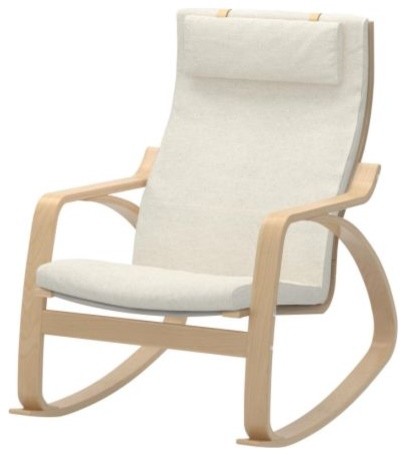 Bertini Olivia Swivel Glider at Babies R Us
I hope this gives some inspiration if you or someone you know is planning a nursery. Enjoy the process of picking things out, because before too long baby will have their own opinion ;)
Cheers,
Contact | Facebook | Pinterest | Twitter | Instagram
Sign up for our free monthly email newsletter by clicking here!!